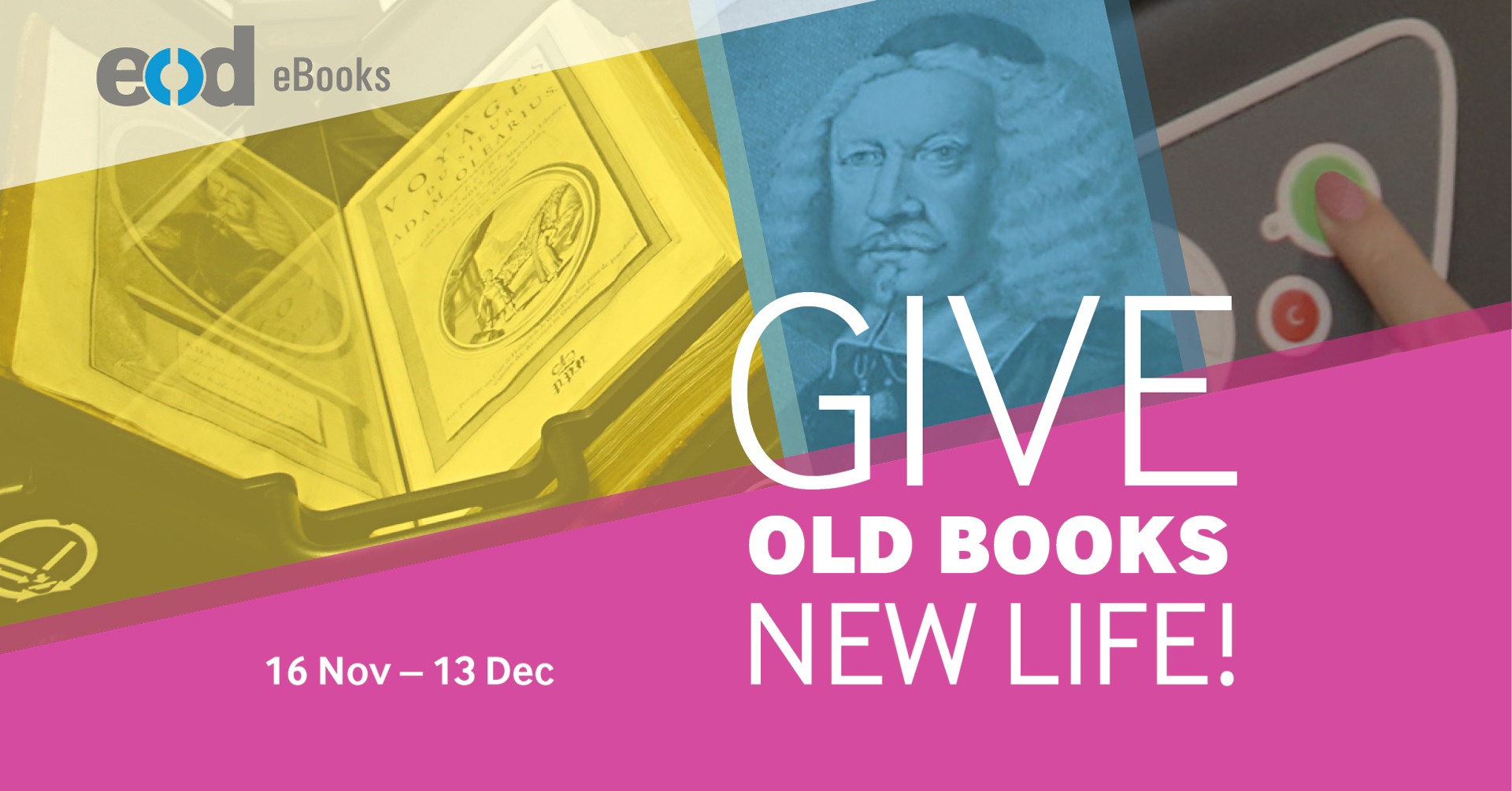 From 16 November to 13 December 2020 eight member libraries of the EOD network charge only 10 euros for the digitising and digital copy of out-of-copyright books stored in their collections!
All books subject to this discount price can be found in the shared EOD catalogue via search link: https://t1p.de/eod2020.
Digital copies can be ordered from the collections of the following libraries:
National Library of Estonia (Estonia)
University of Tartu Library (Estonia)
University Library of Regensburg (Germany)
University and State Library of Tyrol (Austria)
Czech National Library of Technology (Czech Republic)*
University Library of the Humboldt University (Germany)*
Swiss National Library (Switzerland)*
University Library in Bratislava (Slovakia)
Libraries reserve the right to make exceptions. *Starting from 250 pages, the regular price list applies!
Order a digital copy and make cultural heritage publicly accessible!